Find an Online School
3,120
Degrees from
74
Schools
How to Become a Beauty Professional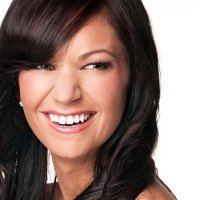 What can come about when a buoyant personality and a flair for great writing marry with a passion for beauty and wellness? An inimitable career might surface, such as that of Jeannine Morris.
This well-reputed beauty expert founded Beauty Sweet Spot, one of the Web's most popular sites on the topic. Glamour, Cosmo, Elizabeth Arden, and L'Oreal are just a few of the major brands who've appreciated her talents. Our interview with her demonstrates how careers and writing in beauty are more than skin deep.
Can you recall the moment that you decided to pursue beauty as a formal career?
My career path is in journalism and my beat in beauty came when I was looking for an internship with a women's magazine. Cosmopolitan had an opening for an beauty intern, so I applied and got the internship. After six months of interning there, I got the beauty assistant position, and that's where my career in editing and beauty began.
Many people believe beauty careers involve nothing but fashion shows and mani-pedi's -- a gross misconception. What other fallacies on the beauty profession do you often have to dispel?
Even though my career in beauty has many perks, I'm a multimedia journalist at the end of the day. I'm a blogger, freelance writer for many different outlets, and on-air personality. I went to school for English and journalism and found a passion for beauty innovations, new technology, and interviewing the leaders in the industry such as makeup artists, dermatologists, and hair stylists, who are the true experts. It's a serious business with a ton of talent, and I'm proud to be so invested in it. Anyone who knows a thing or two about it understands that it's not just about mani's and pedis.
Your blog, Beauty Sweet Spot, ranks as one of the top beauty sites on the Web. How has social media impacted your passion for beauty?
I'm so honored to have a great following! Without BeautySweetSpot's followers, I would not be as successful as I am today. Because I was intrigued by social media a little over three years ago and desperately wanted to be a part of it, I launched BeautySweetSpot.com. It was the start of my freelance career, and I'm now more passionate about my work than ever before. My audience across all social media platforms has helped make my career possible, and I'm thankful for that.
For the benefit of our students, could you outline a typical day you might experience on the job?
Because I'm a freelancer and work a thousand different jobs, each day is different, and that's part of what I love about my career. In a typical week I attend many beauty industry related events and cocktail parties throughout the day and night, write to meet deadlines for my freelance work and write blog posts for BeautySweetSpot.com, pitch TV segment ideas to producers, have breakfast and lunch meetings with my publicist friends, and try to keep up with my emails.
What was the academic avenue that led to your current standing in the beauty community? Which classes do you feel are the most relevant to you now?
I went to Wagner College in Staten Island, NY and majored in English and minored in journalism. I also attended The New School University to pursue my master's in media studies. (I have four classes left). My journalism courses were the most relevant because I learned how to pitch, report, and edit. I also took a great ethics in journalism course that I think is really important and still value.
Your career in beauty has seen you expand your reach into several disciplines -- writing, entertainment, business, and health and wellness. How can beauty-passionate students of the 2010s find similarly exciting and meaningful endeavors?
My career is in journalism with beats in beauty as well as fitness and health. If you have knowledge in journalism and have passion for a subject, you'll do well. Since I started freelancing and launched BeautySweetSpot.com, I also branded myself as an expert, which is more of an entrepeneurial avenue. It's in my blood!
What personality traits would help someone achieve success in beauty as a profession? Conversely, what qualities or habits would hinder progress in professional beauty?
In order to be a beauty writer, you need to be determined, ambitious, educated, creative, discipline, and social. Laziness is one of the main qualities that would hinder someone from being a successful beauty writer or freelancer.