Find an Online School
2,937
Degrees from
74
Schools
How to Become a Bridal Consultant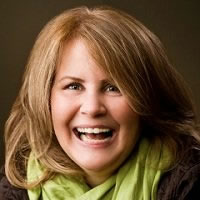 Amy Rubins has been in the hospitality and wedding industry for 13 years. Five years ago, she opened the bridal consulting firm Fête Perfection in Minneapolis, Minnesota. She is also the owner and founder of Weducation Workshops, the only introduction to wedding planning for aspiring wedding planners available online. Her workshop provides an interactive and hands-on look at the real world of wedding planning for those who are interested in exploring wedding planning as a career. 
In addition to a bachelor's degree in English, Amy has completed several workshops and continuing educational programs through the Association of Bridal Consultants, as well certification to become a destination wedding specialist through Wedding Solutions.
What is a bridal consultant?
A bridal consultant wears many hats, from being an expert in all things weddings, to family counselor, budget manager, arbiter of good taste, style and fashion consultant, problem solver, diplomat, and etiquette expert. A bridal consultant is not just one thing, but many.
Why did you decide to become a bridal consultant?
I enjoy planning weddings more than corporate functions because there is more opportunity to be creative. Planning weddings is much more rewarding as well, as opposed to meetings, which end and move onto the next.
Are there common misconceptions about your profession?
That the job is glamorous, easy, fun, always filled with parties, dancing, meeting great people and tasting great food. The job is much more physically demanding than people expect, with very long hours and constant problem solving, especially on the wedding day. Wedding planners must balance the needs and expectations of the clients as well as the dreams and desires of the bride and groom. This can get very difficult, especially when someone else is paying for the wedding.
What is a typical day like for you?
I meet with potential new clients for an initial consultation to determine if we are a good fit. I answer a lot of emails and phone calls. I review clients' files to see where we are with our checklist of things to do, get updates on their tasks, work on budgets, and schedule vendor meetings. Many days will involve selecting linens and decor, menu tastings, walking through venues for table placement, room diagrams and final detailing.
What are your favorite aspects of your job?
My absolute favorite part is the wedding day. After many months of planning and organizing, it's so wonderful to see all the hard work and effort come together in one memorable day for my clients. I love the long days and hard work associated with the wedding day, but at the end of the night, it's rewarding to know that I helped create such amazing memories for my couples and their families.
What are your least favorite aspects of your job?
Managing tight budgets. The average couple does not realize the expense and costs associated with weddings, so when I encounter a tight budget with the couple's expectations that they can have the world, it's difficult to break the news to them. I've had to work hard to educate couples that their budget cannot afford 300 guests at the swankiest location, but rather a church basement with cake and punch. They're shocked and often heartbroken, and I hate being the bearer of bad news.
Is there anything you would have done differently while studying to become a bridal consultant?
No, education and experience are key to becoming a successful bridal consultant, so anyone who thinks jumping in with both feet to learn is doing themselves and their clients a disservice.
What classes did you take in college that are the most relevant to your job?
Economics, psychology and communications.
What personality traits do you think would help someone to be successful as a bridal consultant?
A successful bridal consultant should be confident, organized, outgoing, friendly, and skilled at problem solving.
What personality traits do you think might hinder someone's success as a bridal consultant?
Someone who is shy, hesitant, nervous, or disorganized will not be successful as a bridal consultant.
What advice, or words of caution, would you give to a student who is considering studying to become a bridal consultant?
Get experience! Learn the operations side of banquets first, even if it means working as a server doing banquets at a country club, hotel, or fine dining restaurant. If you know how to successfully execute events and can troubleshoot any problem, you will be miles ahead of the competition. Also, once you do break into the industry, treat everyone with kindness and respect. You just never know when you may need them to come to your aid.