Find a Christian Counseling School
28
Degrees from
1
Schools
How to Become a Christian Counselor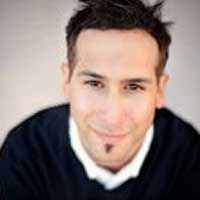 Eric Gomez, MS, LMFT, MHP is a Christian counselor at Seattle Christian Counseling and Everett Christian Counseling in Washington, where he provides Christian-based counseling for individuals, couples and families. He earned a Master of Science in marriage and family therapy from Seattle Pacific Universityg and a Bachelor of Science in psychology from New Mexico State University, as well as a Certificate of Completion from Rhema Bible Training Center. Prior to beginning a career as a marriage and family therapist, Eric served as an associate/youth pastor for four years.
What is a Christian counselor?
A Christian counselor is someone who approaches treatment with individuals, couples, or families from a Biblical perspective. They, like other clinical practitioners, carefully draw from their education and training to provide clients with appropriate forms of treatment. The distinction lies in being able to provide clients the opportunity to join with a counselor who holds a similar Biblical worldview. This dynamic provides clients with a sense of safety and trust in knowing that the discussions and interventions applied throughout the counseling process will account for, and be in line with their Christian faith. Furthermore, clients are able to explore how they can draw from and deepen their relationship with God as they evaluate their situation from a sound Biblical lens, all the while gleaning from the counselor's clinical knowledge and experience.
Why did you decide to become a Christian counselor?
My decision to study marriage and family therapy in graduate school, and to practice as a Christian counselor thereafter, was driven by my experience as an associate pastor. There I learned early on that I wanted a career where I could effectively help others work through life's difficulties while applying the life-changing principles found in the Bible.
Are there common misconceptions about your profession?
One misconception about my profession is that by being a "Christian counselor," you isolate yourself from working with certain populations, such as members of the gay, lesbian, or transgender community. Therapists/counselors are taught to work with clients in the areas in which they are adequately trained. If this happens to be an area they are not well versed in, it would be in the client's interest to work with someone who is, in order to receive sufficient treatment. I can understand why some might hold to this misconception, but the truth is, being a Christian counselor does not exclude you from working with such populations.
Another misconception is that Christian-based counseling is overly spiritual and insufficiently clinical. Christian counselors are required to hold to the same professional and ethical standards of treatment outlined by the state in which they practice, and by those set forth by any other entities they are affiliated with (e.g., AAMFT, etc.). Therefore, treatment must remain congruent with one's education and remain within a clear ethical and legal framework.
What is a typical day like for you?
On average I work about five or six days per week. A typical workday consists of providing a combination of individual, couple, and family therapy for up to seven clients. It also includes taking calls from new clients, completing case notes from those seen that day, and studying various topics in my field in order to stay current on new research and treatment methodologies. Additional tasks include writing articles relevant to current and potential clients, and consulting with other therapists in my field.
What are your favorite aspects of your job?
I can honestly say I love what I do. I'm actually living my dream... at least part of it right now. Really, it's quite surreal, but I am thankful for the opportunity to help others not only work through life's difficulties, but to see them develop into much stronger individuals and families. I also find it quite amazing when clients say, "Look, we're doing way better. I think we're done. Thank you."
What are your least favorite aspects of your job?
As with any job, paperwork is probably the least fun portion.
Is there anything you would have done differently while studying to become a Christian counselor?
I can't really say I would have done things much differently. I feel the educational path I took to get to where I'm at professionally was right on. If anything, I would have better balanced my time studying with my home life. This is tricky for most students, and it was for me.
What classes did you take in college that are the most relevant to your job?
Psychopharmacology, assessment, systems theory, practicum, and solution-focused theory were among those I find still incredibly relevant. I must say, my training at Seattle Pacific University was truly one of a kind. I'm truly thankful for this portion of my education.
What personality traits do you think would help someone to be successful as a Christian counselor?
Being a good listener, being empathic, and having a heart dedicated to helping others.
What personality traits do you think might hinder someone's success as a Christian counselor?
Legalistic tendencies and/or being overly spiritual are not qualities leading toward success as a Christian counselor.
What advice, or words of caution, would you give to a student who is considering studying to become a Christian counselor?
Get the best education you can and study hard. Being a Christian counselor is more than sitting with someone and having a discussion about the Bible. You must know your skill well. Be well versed in both Biblical and clinical literature. Above all, never lose your heart for helping others.