Find a Computer Forensics School
How to Become a Computer Forensics Professional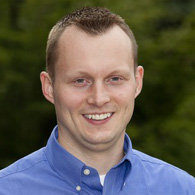 Jonathan Rajewski is a professor of computer forensics at Champlain College in Vermont, where he has taught for five years. He earned a Bachelor of Science in economic crime scene investigation at Hilbert College and a Master of Science in managing innovation and information technology at Champlain College. Jonathan is one of Princeton Review's 300 Best Professors of 2012.
What is computer forensics?
I like to break the term down. Computers are anything that can read, store, or transmit digital data. That opens the playing field to just about anything electronic nowadays. Forensics is doing something with the intent of it being presented at trial/court. This means that whatever you do, it must be done in a way that is repeatable/verifiable by another third-party exam.
What do you find most interesting about computer forensics?
There is always something new and exciting in a case. Technology is ever evolving, and an examiner is rarely presented with the same case details. Today it might be a theft of intellectual property case involving an iPad, tomorrow it might be 25 computers in a Fortune 100 company. You're always learning.
What is your least favorite aspect of computer forensics?
The "CSI" effect. This happens when people watch the "CSI"/"NCIS"/"Law and Order" type prime time television shows. These shows glamorize forensics and typically solve cases during a commercial break. The reality is forensics sometimes takes time -- like days/weeks/months to complete an analysis, depending on the case details. So my least favorite aspect of forensics is seeing the face or hearing the voice of the person asking for help when they have the expectation of a quick turn around, and having to tell them how long it's really going to take to complete the analysis.
Are there subfields of computer forensics that students might not be aware of?
Yes, as examiners gain more and more experience you will find yourself being less of a "generalist" and more of a "specialist" in one or more areas. Please don't think that because you're "really good at computers" that you will be an expert in all aspects of "computer" forensics. Remember, a computer is a very general term.
Mobile Device Forensics: GPS, cell phones, iPads, etc.
Malware Analysis: Investigating what a virus or malware is capable of. Determining what malware did to a digital device.
Microsoft Windows Forensics: Windows-based computer forensics.
Macintosh Forensics: Mac-based computer forensics.
Network Forensics: Looking at data related to network activity to solve a case.
What careers do students commonly pursue with a degree in computer forensics?
Consulting companies, government contractors, government agencies, law enforcement, private companies.
Is a graduate degree preferable for a career in computer forensics, or can someone enter the field with a bachelor's degree?
A bachelor's degree is enough to get your foot in the door with most employers, but selecting a graduate degree to further your education is an excellent idea. It's typical for companies to fund your professional development when you land your first job. There are also alternative education paths that you can take outside of formal education like industry training and conferences.
What personality traits do you think a student should have in order to be successful in a computer forensics program?
Life-long learning. This industry is ever-evolving. It's not the same day-in and day-out. You will need to engage with new technology in order to be able to process it for evidence in an investigation. This process could involve a lot of investigating and research focus.
Ethical. Think about all of the digital data on a computer. How easy would it be for someone to violate privacy when you had access to tools that bypassed passwords and security? You need to be able to do the right thing given the opportunity to do evil.
Passionate. Our students really care about the investigation and are committed. Being passionate about forensics makes doing the work so much more fun.
What electives would you recommend that a student in a computer forensics program take?
When I advise my students into electives I encourage them to focus on their passion. By the time they are ready to take electives, they should have some idea where their career is being focused; they will likely have met industry leaders at club meetings or internships. We have 10 digital forensic courses and 8 courses where a student can specialize/minor. For example, if a student wanted to work as an analyst for a government agency, they might want to minor in a foreign language. Another student might want to get their master's degree in digital forensic science in five years, another might want to focus on computer science.
What study tips would you give to a student to help him or her succeed in a computer forensics program?
Engage with other digital forensic students. Form study groups. Join the Digital Forensic Association (club on campus). intern at the Senator Patrick Leahy Center for Digital Investigation (lab on Champlain College's campus). Take lots of notes in class. Ask questions! This is a technical and difficult major/profession and professors want to help you master the content. My door is ALWAYS open, and students even have my home phone number if they need help.
Do you think computer forensics is a subject that can be studied online, or is a traditional class environment ideal?
It can be studied online, but taking online courses requires a lot of discipline. Typically online colleges are asynchronous, meaning you are required to do a lot of the reading/work/hands-on at your own pace, but there is still a due date. That works well for some people but not for others.
What subjects should a prospective student of computer forensics study before entering a formal college program?
Technology courses will help. Math and science as well. If you have a chance to take even a forensic biology course, it will help because you will be learning the "forensic process."
What pieces of advice, or caution, would you offer to a student who is considering going into computer forensics?
Make sure you choose the right college that works for you. Compare apples to apples.
1) Which college has the best student/teacher ratio that works for your learning style -- some colleges have lecture halls full of students, some have small computer labs. Where will you learn better?
2) What courses are actually taught? How many courses focus on digital forensics? Is it up to industry standards?
3) Who is teaching the course? Is it an industry expert? Full-time professors or part-time adjunct professors? Are the professors experts in another area? Are they available when you visit campus?
4) What resources does the college offer to help you be successful? Is there a digital forensic lab on campus? Career services? Internship help?
5) How many prior graduates are working in the field? One way to judge the success of a program is how many of the graduates have positions in the field.