Find an Online School
2,937
Degrees from
74
Schools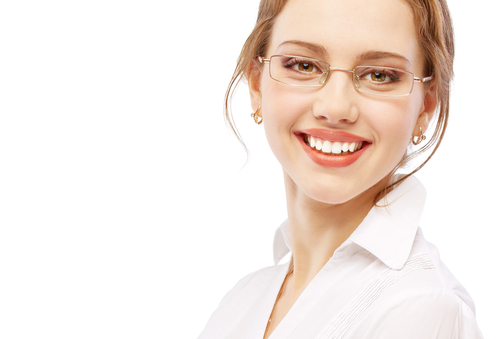 Dentists care for the oral health of their patients, including their teeth, gums, neck and jaw, salivary glands, and nerves in the head and neck. People come to dentists to have their teeth cleaned or to find the cause of tooth or gum pain. A dentist may fill cavities in teeth, perform surgeries to repair or remove teeth, and fit, design, and install dental appliances like implants or dentures. Providing dental care also involves taking x-rays, applying anesthetics, and writing prescriptions.
Dentists may practice general dentistry or choose a specialty like oral surgery, orthodontics, pediatric dentistry, or public health.
What kind of training is required to become a dentist?
Dentists receive their training in graduate school, typically through a Doctor of Dental Surgery (DDS) or Doctor of Dental Medicine (DMD) program. DDS and DMD programs have no distinguishing differences; both provide the same level of preparation. Applicants to dental school should have high grades in prerequisite courses like biology, inorganic and organic chemistry, physics, and biochemistry. Dental schools also look for applicants with high scores on the Dental Admissions Test.
Students in DDS and DMD programs take courses in topics like dental anatomy, physiology, pathology, molecular biology, oral microbiology, neuroscience, radiology, pharmacology, and dental anesthesiology. Students also learn about the different facets of dental practice, like periodontics, orthodontics, endodontics, geriatric and pediatric dentistry, prosthodontics, and oral surgery. Dental programs also focus on how to manage a practice and work with different kinds of patients.
Throughout their program, dental students complete clinical clerkships and rotations that allow them to observe dentists and work with actual patients putting their learning into practice.
Are there any certification or licensure requirements?
Dentists must be licensed to practice in their state. Most states require dentists to graduate from a DDS or DMD program accredited by the American Dental Association Commission on Dental Accreditation and pass written and clinical examinations. The required written examination typically consists of parts I and II of the National Board Dental Examinations, but the required clinical examination varies by state.
How long does it take to become a dentist?
Dental school takes four years to complete at full-time status, so those who complete a bachelor's degree first will be in school for eight years. Those who do not finish a bachelor's degree first or who complete a combined bachelor's and doctoral degree program may take less time to finish their schooling. Once a dentist graduates and earns a state license, he or she may begin to see patients.
What does a dentist earn?
The median yearly pay for dentists in the United States was $149,310 in 2012. The top ten percent of earners in the field made more than $187,200, and the lowest ten percent made less than $73,840 that year. Orthodontists and oral and maxillofacial surgeons earned the highest median pay among all types of dentists.
What are the job prospects?
The Bureau of Labor Statistics projects that employment of dentists in the United States will grow by 16 percent between 2012 and 2020, faster than the average for all occupations during that time. Dentists who are willing to work in underserved areas and those who provide cosmetic dentistry services are expected to have the best prospects for employment.
What are the long term career prospects for dentists?
Most dentists go to work in private practice, and those who are successful and have good business skills may eventually buy into a practice or open their own.
Dentists may also pursue additional training by completing residencies and other postdoctoral education. Those who want to continue providing general dentistry care can learn about advanced topics in that field, but some may become certified in a dental specialty. The American Dental Association recognizes nine dental specialties, including dental public health, endodontics, oral and maxillofacial pathology, oral and maxillofacial radiology, oral and maxillofacial surgery, orthodontics and dentofacial orthopedics, periodontics, and prosthodontics. Each specialty has its own board that certifies dentists who meets education, training, and examination requirements.
Dentists may also move into higher education or go to work for state or federal governments.
How can I find a job as a dentist?
The first job a dentist pursues after graduation is usually an associateship. Dental associates work with with established dentists who own their own practices. Dentists can find associate positions through their dental school, or through career boards like those offered by the American Dental Association and other dental societies. Many also find positions through the network of professional contacts that they build throughout their dental school career.
How can I learn more about becoming a dentist?
You can learn more about becoming a dentist through professional associations like the American Dental Association or state dental associations. You can also talk to practicing dentists in different specialties to learn more about what they do and figure out what may interest you for a career path.