Find a Fire Science School
10
Degrees from
4
Schools
How to Become a Firefighter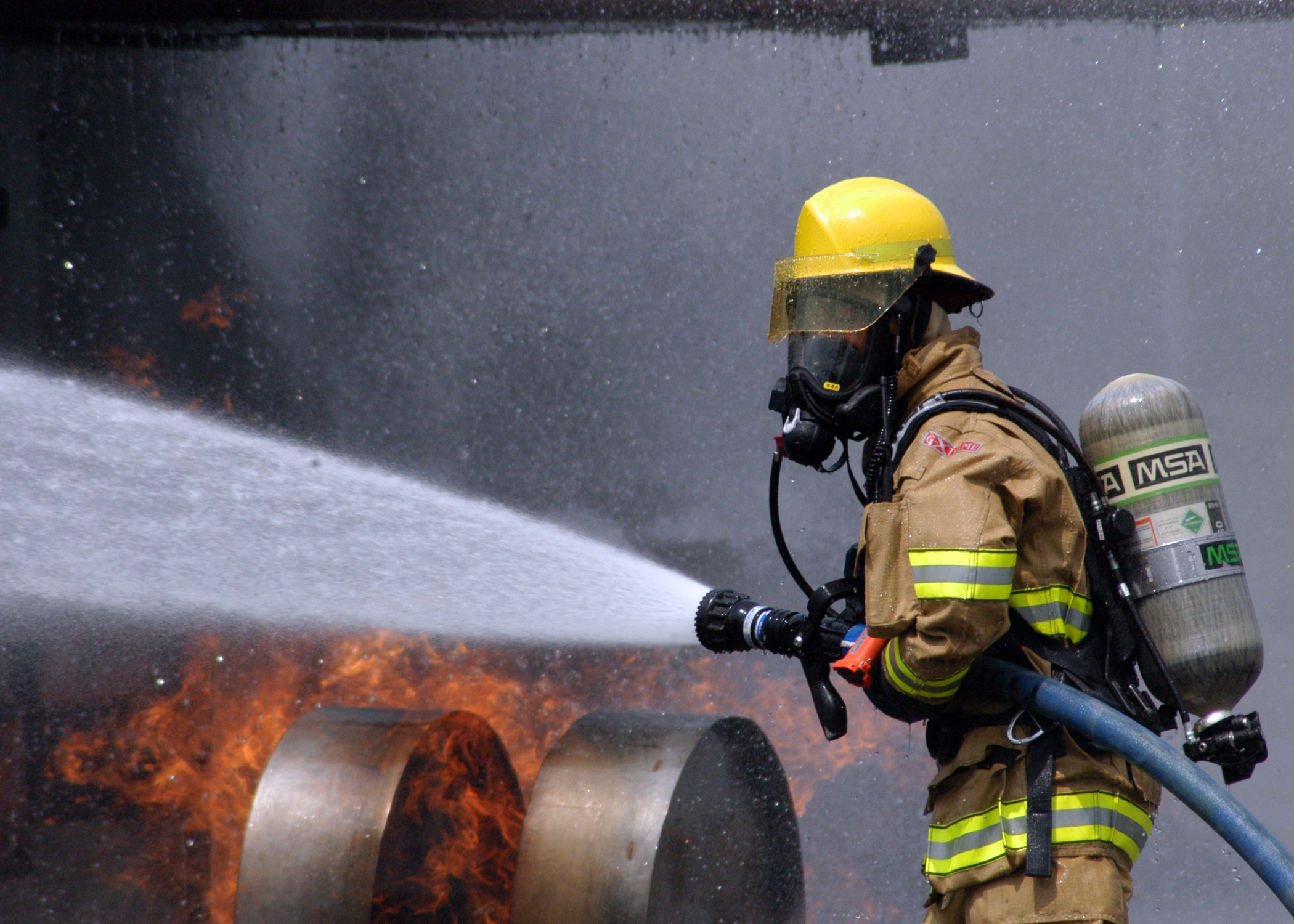 Firefighters are first responders to emergencies in their communities. They fight fires, but they also respond to medical, rescue, public safety, and environmental emergencies. Most fire departments across the United States are staffed by volunteers, but many large cities maintain a professional firefighting force.
Firefighters typically work 24 hour shifts. While on duty, firefighters remain at their fire station, taking care of chores at the station during the day and sleeping at night. When an emergency call comes in, firefighters respond immediately and take action. Most of the emergencies firefighters respond to are actually medical emergencies, and most firefighters are also emergency medical technicians (EMTs).
What kind of training is required to become a firefighter?
New firefighter recruits undergo training, usually called fire academy or probationary school, before they begin working as firefighters. This full-time training lasts about 18 weeks and includes instruction in fire science, emergency medical procedures, fire investigation, hazardous materials, vehicle operations, rescue, domestic violence, and terrorism response. Students at fire academy also take part in simulations to learn about fighting fires in different types of buildings.
Firefighting is a very physically demanding career, so physical fitness is emphasized in new recruit training. Recruits may run and perform exercises daily, and complete challenge courses as well.
Are there any certification or licensure requirements?
Firefighters in many states can or must earn certification through their state. Each state has its own requirements, but most set standards in these categories:
Age: In some states, firefighters must be 18. Other states require firefighters to be at least 21.
Education: In most states, firefighters must have a high school diploma or GED.
EMT certificate: Some states require firefighters to also hold basic EMT certification.
Training and assessment: Candidates for certification must complete a state-approved firefighting training course and pass written and practical certification examinations.
States that certify firefighters create several tiers for certification, and new firefighters are typically granted a basic or level I certification. As they gain more experience and training, firefighters can pursue advanced certifications such as level II firefighter, fire investigator, fire inspector, and fire officer.
How long does it take to become a firefighter?
If you are hired by a fire department without first completing any firefighter education or training, it can take 18 weeks to complete new recruit training. If your state requires certification, it can take additional time to meet these requirements.
After you complete training, you may either enter a probationary period or start an apprentice program that could last two to four years.
What does a firefighter earn?
Salaries in fire departments are often defined by rank, and a firefighter with a certain rank can expect to be paid within a set range.
Paid firefighters in the United States earned a median yearly wage of $45,250 in 2010. The top 10 percent of earners made more than $75,390 that year, while the lowest 10 percent made less than $23,050.
What are the job prospects?
The Bureau of Labor Statistics projects that 26,600 new firefighters will be needed in the United States between 2010 and 2020, which is only a 9 percent increase in employment over that time.
Competition for paid positions will be high, and you can increase your chances of being hired by taking fire training courses and improving your physical fitness before you apply. Many fire departments require applicants to take a written exam and a physical fitness test, and hire the applicants with the highest scores on those tests.
What are the long term career prospects for firefighters?
With experience and additional training, firefighters can rise through the ranks of their department and be promoted to the level of lieutenant, captain, or chief. Promotion may require earning a college degree or additional certifications from your state.
Specializing in a specific branch of firefighting can give you opportunities for promotion and increased pay. You can take courses through your own fire department, through your state fire marshal's office, or through the National Fire Academy, and study advanced topics in fire prevention, fire investigation, executive development, terrorism response, and incident management, for example. You may also pursue paramedic certification and licensure.
How can I find a job as a firefighter?
Research the required qualifications, such as age and education, for the fire department you want to work for. Depending on the department, you will apply for a job directly with the fire department or through a general application with the city or county in which the department is located.
As part of the application process, you will take a written aptitude test. If you pass this exam, you will take a physical fitness test, typically the Candidate Physical Aptitude Test (CPAT). The CPAT was developed by the International Association of Fire Fighters and the International Association of Fire Chiefs as a method to reliably determine what candidates have the physical skills necessary to be successful firefighters. Preparing for both the written test and the CPAT beforehand will give you the best chance of being hired.
You may also be required to undergo drug tests and a background and medical check as part of your application process.
How can I learn more about becoming a firefighter?
Part of the mission of fire departments across the United States is to educate the community. If you are interested in learning more about firefighters and what they do, visit your local fire station and ask to arrange a tour or to speak with some firefighters.