Find a Library Science School
How to Become a Library & Media Technology Professional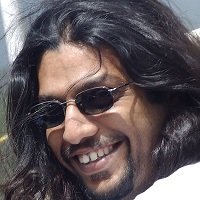 Nirav Shah represents the vanguard of what's possible when passions for education and technology unite. He serves as the chief operating officer of PlanetRead, a renowned digital education organization most famous for the literacy social enterprise initiative BookBox.
his interview reveals how the Internet, innovation, and imagination can provoke positive change in international learning. 
Can you recall the moment when you decided to embark upon a formal career in education and media?
Very honestly, I can't remember such a moment. For me, education and literacy was a chance career choice, but once I was in it, I realized that it's extremely fulfilling, even though it might not be as high paying as software developer or banker! And so I stuck to it... I have been in that field for over 10 years, and I am loving it! Isn't it great to know while you are making money, you are spreading reading to millions of children globally?
Could you define the concept of media technology literacy education, as a profession, for our students?
[Media technology] and literacy education can be a fine career choice for those who want to have an immense sense of fulfilment on a day to day basis. Either being a teacher, researcher or just working as part of a social enterprise in this space gives you a sense of mission and accomplishment. This profession is inherently a positive motivator while at the same time providing decent financial options.
What characterizes reading and literacy in contemporary India? What are the assets and challenges that educators face with students in the country?
While India has made some huge strides in literacy, we still have the largest population of illiterate people in the world. Today we are able to enroll most of our students into school due to our Right to Education Act, but where we are lacking is in giving them quality and meaningful education. We are also facing the challenge of retaining our students in school. Many children leave school in their teens (especially girls) to help out in the fields and at home and so their reading and literacy skills remain half-baked. Also, reading is such a skill that if not exercised enough starts to atrophy and one can lapse back into illiteracy! So BookBox is working to create quality educational content (animated stories) for children which we will disseminate nationally (and internationally) for very reasonable amounts and on national TV for free to the viewer.
Your Internet presence is quite remarkable. How has social networking supported your career?
Honestly, while we have some sort of Internet presence, we are far from satisfied. Currently, our books are watched by over 10,000 people every day in a mix of 30 different languages via our website and our YouTube channel. We want to increase this sum tenfold to at least 100,000 people daily.
Social media has supported us by making our content reach corners of the world we could have never reached so quickly. We have inquiries from schools, teachers and parents from Japan, Korea, US, Africa, Middle East, South America. The list goes on...That's the power of social media!
What character qualities should students have who are interested in careers focused on educational leadership or literacy education?
I think a love for language is a prerequisite! If you don't love language and reading, how can you possibly spread the love of reading nationally and internationally? Secondly, I think a sense of wanting to serve. Lastly, honesty and no compromise with quality. Education [and libary technology] are definitely fields in which 100 percent integrity and quality consciousness is a must. Because the moment you start compromising on quality, you are giving poor products/services to hundreds, thousands and millions of children and in some way hurting their future. In the long-term no education company can service when it compromises with quality.
BookBox has truly impressed us as a truly visionary tool in modern-day education and media technology. How did you generate the concept for the program?
While the concept of SLS (Same Language Subtitling) was the brainchild of the co-founder and CEO of BookBox, Brij Kothari, he had also earlier started a not-for-profit called PlanetRead, which today provides reading practise to over 200 million Indian every week in eight different languages! SLS is a scientifically tested and proven solution for mass literacy. Please see PlanetRead.org for more details.
When Brij was in Stanford, he and four other classmates came together and made an AniBook prototype for a business plan competition. This prototype and business plan won the competition and its with this seed money that BookBox was born.
Do you think that information reading and literacy education are subjects that can be studied online, or is a traditional classroom environment ideal?
I definitely think reading and education can happen online to a large degree, but in no way does it undermine the usefulness of classroom education. I think the best solutions are those that put these two together in a harmonious synergy. Slow and surely more and more schools are mixing both classroom and online education. I believe that the direction in which education is heading globally.
What advice would you give to current high school or college students interested in pursuing a dynamic career in education?
Go for it! Education is not a fad, and it's a career which will exist for a long time in the developed, the developing and the under developed world. So if you want to positively affect lives and help open doors for children and adults alike, choose this as your path. Know that it might not earn you as much money as being a banker, lawyer, or chartered accountant might, but it's enough to live on happily. But what it provides as a sense of fulfillment is far higher than almost any other career choice I can think of.