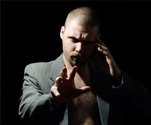 Mediums, or psychic mediums, claim to have sensitivity to vibrations or energy from a spirit world or alternate dimension, and that they have the ability to communicate with the deceased. One can hire a medium to communicate with a lost friend, relative, or acquaintance, and the medium will attempt to act as a bridge between the worlds and pass messages back and forth.
Mediums offer their services in a variety of ways, including private sessions in person or over the telephone, and at workshops and seminars.
What kind of training is required to become a medium?
Most mediums claim to have been born with their ability to sense spiritual energy, but many complete some type of training to hone their skills. Classes and workshops are offered by established mediums, and there are some schools across the country that offer a wide variety of courses in psychic abilities. Mediums may also train in a sort of apprenticeship, working with an experienced medium to practice and develop their skills.
Mediums train to develop skills like channeling, automatic writing, psychometry, and "clairs" such as clairvoyance, which is the ability to see spirits, and clairaudience, the ability to hear spirits.
Are there any certification or licensure requirements?
There are no licensure requirements for mediums, but some earn voluntary certifications to show that they have completed a course of training. Certifications may be offered by schools, organizations like the American Federation of Certified Psychics and Mediums, or individual teachers, and earning them involves completing certain courses or workshops with that group or teacher.
How long does it take to become a medium?
Mediums can spend years developing their skills, attending workshops and classes and practicing under the guidance of experienced mediums.
What does a medium earn?
Mediums typically charge an hourly rate for private sessions with clients, and this rate can reach $100 to $200 per hour or more, depending on the medium's experience and following. Mediums can also run workshops with groups of people, and the rate to attend a workshop is often lower than the cost of a private session.
What are the job prospects?
A 2009 survey by the Pew Forum on Religion and Public Life found that one-third of respondents had felt a connection with someone who has died. The survey also showed that 15 percent had used the services of a psychic, but roughly the same percentage of Americans reported the same 20 years earlier. While it does not seem to be growing, there is still a demand for the services of mediums.
What are the long term career prospects for mediums?
Mediums can find success over the course of their careers by building a following of clients who can refer new clients to them. Having an established presence in the community can also enable mediums to hold workshops and public events with large audiences. Some mediums go on to offer training courses to new mediums who want to develop their skills.
How can I find a job as a medium?
Mediums typically work independently, so you must market yourself in your community and build a reputation, possibly by offering free readings periodically as you get started. Many mediums have personal websites where clients can learn about their services and fees, public appearances, and workshops.
Some mediums also offer their services over the phone, so you can explore this option in addition to holding private sessions in person.
How can I learn more about becoming a medium?
You can find mediums in most communities around the country. If you'd like to learn more about becoming a medium, it could help to find some in your area who are willing to talk to you about the path they've taken up to this point in their career.