Find a Nurse Practitioner School
28
Degrees from
10
Schools
How to Become a Nurse Practitioner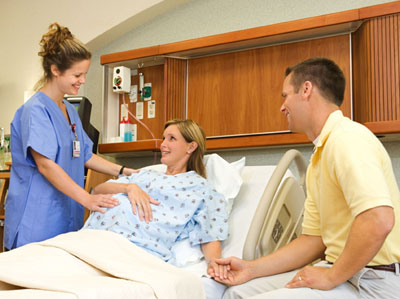 Nurse practitioners provide medical care to patients in hospitals, physicians' offices, and other health care facilities. They have the authority to perform physical exams, order and interpret diagnostic tests, diagnose health issues, decide on treatment plans, and, in many states, prescribe medication. Nurse practitioners may work independently or consult with physicians on health care decisions.
Nurse practitioners focus on health education, disease prevention, and caring for the whole person. They may provide primary care or specialty care in areas like family health, acute care, pediatric health, or gerontology health. They may also practice a sub-specialty like dermatology, endocrinology, occupational health, or sports medicine.
What kind of training is required to become a nurse practitioner?
Nurse practitioners are a type of registered nurse called an advanced practice registered nurse (APRN). APRNs have completed master's degree programs in their area of practice. Other types of APRNs include certified nurse midwives, clinical nurse specialists, and nurse anesthetists.
Most nurse practitioner programs require applicants to have a current registered nurse license. Some require a certain amount of nursing experience as well. Applicants should also have high grades in prerequisite courses like human anatomy and physiology, chemistry, microbiology, and algebra, calculus or statistics.
Nurse practitioner students take courses in topics like nursing research, health assessment, physiology, and pharmacology. Students then take courses in their clinical specialty, such as acute, family, pediatric, or psychiatric care. Clinical experiences are a large component of nurse practitioner programs, and students complete several rotations under the supervision of physicians and experienced nurse practitioners.
Are there any certification or licensure requirements?
Nurse practitioners must be licensed by their state to practice. Licensing regulations for nurse practitioners vary by state. In some states, the nurse practitioner or APRN license is an "upgraded" RN license, while in others, APRNs earn a certificate to supplement their RN license. Still others grant APRNs new, separate licenses.
In general, nurse practitioners must complete a state-approved graduate nurse practitioner program and pass a certification exam to earn a license. Several associations, including the American Academy of Nurse Practitioners, the American Nurses Credentialing Center, the National Board for Certification of Hospice and Palliative Nurses, and the Pediatric Nursing Certification Board, grant nurse practitioner certifications for different specialties.
How long does it take to become a nurse practitioner?
There are a few paths to becoming a nurse practitioner, but most take about six years to complete. You can earn a bachelor's degree, and then enter a master's degree program, or enter an "ADN to MSN" program after earning an associate degree. If you take some time to gain work experience before entering a master's degree program, or work while you are taking courses, it may take you longer to earn your degree.
What does a nurse practitioner earn?
The median yearly pay for nurse practitioners in the United States was $89,960 in 2012.
What are the job prospects?
The Bureau of Labor Statistics projects that employment of APRNs, including nurse practitioners, will grow by 31 percent between 2012 and 2020, much higher than the average projected growth for all occupations during that time. About 37,000 new nurse practitioners will be needed over the next several years to provide primary and specialty care to an aging population with increased access to health insurance and health care.
What are the long term career prospects for nurse practitioners?
The role of the nurse practitioner in US health care is still evolving, and as states refine their licensing regulations, nurse practitioners may gain more authority in their practice. Those who become APRNs have reached the pinnacle of the nursing profession, but nurse practitioners can still pursue continuing education and even doctoral degrees to advance their knowledge and refine their practice. Some nurse practitioners may advance into clinic and hospital administration, higher education, or research.
How can I find a job as a nurse practitioner?
Nurse practitioners may work in hospitals, private practices, and all types of health care facilities. New graduates can apply to jobs directly or may find work through a recruiter or staffing agency. There are many job search websites specific to nursing and nurse practitioner jobs. Professional nursing associations typically host job boards as well.
Networking is also vital to finding jobs in health care. Nurse practitioners should make many professional contacts through their educational and clinical experiences, and can consult these contacts for career advice and information about job openings.
How can I learn more about becoming a nurse practitioner?
You can learn more about becoming a nurse practitioner through the websites of nursing associations like the American Association of Nurse Practitioners, the National Association of Pediatric Nurse Practitioners, the Gerontological Advanced Practice Nurses Association, or the National Association of Nurse Practitioners in Women's Health.