Find an Online School
2,937
Degrees from
74
Schools
How to Become a Pharmacist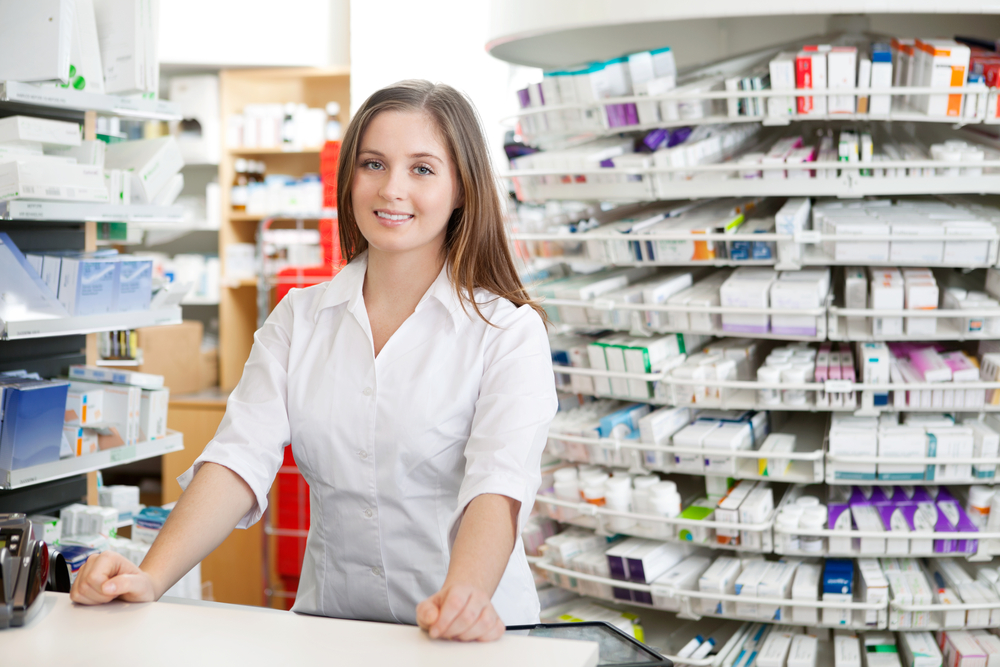 Pharmacists have an extensive knowledge of prescription medicines, including how they work, how to take them, how they might affect people, and how they interact with other drugs.
Physicians prescribe medication to their patients, and patients take their prescriptions to a pharmacist, who dispenses the drug and counsels the patient on its use. Pharmacists may also provide health screenings and administer vaccinations to the public.
What kind of training is required to become a pharmacist?
Pharmacists must have a Doctor of Pharmacy (Pharm.D.) degree to practice. Many students enter Pharm.D. programs after only two or three years of undergraduate study. If you want to apply to a Pharm.D. program, look for one that is accredited by the Accreditation Council for Pharmacy Education. Focus on earning high grades in undergraduate prerequisite courses like general chemistry, organic chemistry, biochemistry, human anatomy and physiology, biology, calculus, and statistics.
Applicants to Pharm.D. programs must also take the Pharmacy College Admission Test (PCAT). The PCAT consists of seven different subtests that measure writing ability, verbal ability, reading comprehension, quantitative ability, and biology and chemistry knowledge.
Students in Pharm.D. programs take courses in several disciplines, including:
Pharmaceutical chemistry: the use of chemistry to design and evaluate drugs
Pharmacognosy: the study of drugs derived from plants and animals
Pharmacology: the study of the effect of drugs on the human body
Pharm.D. programs also focus on the practice of pharmacy, including dispensing medication and counseling patients, and on business principles. Pharmacists are often responsible for managing a staff of technicians and may eventually open their own pharmacies, so knowledge in accounting, merchandising, and legal issues can be useful.
Students in pharmacy programs complete hundreds of hours of clinical training in a variety of settings, including community, hospital, and compounding pharmacies. Toward the end of their programs, students are assigned long-term clinical rotations in hospitals, physicians' offices, and pharmaceutical companies. Clinical rotations give students the opportunity to work closely with patients, physicians and other health care professionals, and pharmacists working in industry and research.
Are there any certification or licensure requirements?
Pharmacists in all states must obtain a license to practice. Licensure typically involves completing an accredited Pharm.D. program and passing two licensing examinations: the North American Pharmacist Licensing Exam (NAPLEX) and the Multi-State Pharmacy Jurisprudence Exam (MPJE).
How long does it take to become a pharmacist?
The length of time it takes to complete a Pharm.D. program and begin practicing depends on the program you choose. Most stand-alone Pharm.D. programs take four years to complete. If you complete a bachelor's degree before entering your program, it will take eight years to become a pharmacist, but if you enter a program after two or three years of undergraduate study, you can start practicing sooner. Some Pharm.D. programs accept students directly out of high school, and these programs take six years to complete.
What does a pharmacist earn?
The median yearly pay for pharmacists in the United States was $116,670 in 2012. The top 10 percent of earners in this field made more than $145,910 and the lowest 10 percent made less than $89,280 that year.
What are the job prospects?
The Bureau of Labor Statistics (BLS) projects that employment of pharmacists in the United States will increase by 14 percent between 2012 and 2022, which is about the average for all other occupations.
While demand for pharmacists will grow due to many factors, including an aging population and increased access to health insurance, the BLS predicts that competition will be strong for pharmacist jobs as more people complete Pharm.D. programs.
You can better your job prospects by pursuing additional training and certification after you complete your degree. Many pharmacists take on residencies after graduation to learn more about a chosen specialty.
What are the long term career prospects for pharmacists?
Becoming a pharmacist can open many doors for future career paths. While pharmacists can be employed by retail chain pharmacies, they can also work in hospitals, government agencies, and in the pharmaceutical industry.
Pharmacists looking to expand their skills and education can complete certificate training programs like those offered by the American Pharmacists Association or pursue a graduate degree, such as a PhD in pharmaceutical sciences, an MBA, or a degree in public health. Pharmacists can also become certified through the Board of Pharmacy Specialties in an area of expertise like nutrition support pharmacy, oncology pharmacy, pediatric pharmacy, or psychiatric pharmacy.
With experience and education, pharmacists can open their own pharmacies, go into research and higher education, or advance into administrative roles at hospitals and other organizations.
How can I find a job as a pharmacist?
You can apply for pharmacist jobs directly if you see an open posting, but there are many pharmacist staffing services that recruit pharmacists on behalf of hospitals, pharmacies, and other organizations that are looking for them.
You should also make professional contacts through the clinical training and rotations you complete as part of your Pharm.D. program. These contacts can be valuable sources of information about job openings.
How can I learn more about becoming a pharmacist?
You can learn more about applying to and attending pharmacy school through the American Association of Colleges of Pharmacy's Student Center. Here you can locate pharmacy schools, look up admission requirements for various schools of pharmacy, and learn more about pharmacy as a career.