529
Degrees from
39
Schools
How to Become a Professor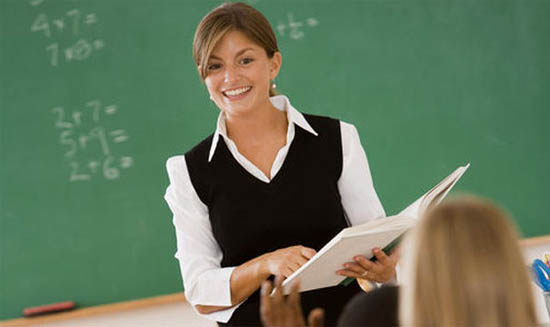 Professors teach students at colleges and universities. They take on a number of courses each semester or quarter and develop a syllabus, or outline, for each course. Each professor has their own teaching style, and some teach in a lecture format, while others with smaller classes prefer to teach in a workshop or seminar format. In addition to leading class time, professors develop assignments, assist students with questions, advise students in their department, work with teaching assistants, serve on committees, and assign grades.
Professors are highly educated, and while a large part of their job is teaching, most professors conduct research and publish scholarly articles or literature as well.
What kind of training is required to become a professor?
In most cases, professors at colleges and universities hold a doctoral degree in their field. Completing a doctoral degree involves taking high-level courses in one's area of study, but it may also require conducting and publishing research, working as a graduate teaching assistant, or completing fieldwork or clinical experiences.
Doctoral students contribute to the body of knowledge in their field by writing a dissertation. With the guidance of a faculty advisor, students choose a thesis, conduct research, and write a dissertation exploring the results of their research. The final step to earning a doctoral degree is successfully defending one's dissertation in front of a faculty committee.
While some professors earn faculty positions after completing their doctoral degree, others spend time working in their field before entering higher education. Some, especially those in the sciences, pursue postdoctoral education, which is often heavily focused on research.
Are there any certification or licensure requirements?
In general, there are no licensure or certification requirements for faculty at colleges and universities. In some departments, however, professors may be required to be currently licensed or certified in their profession. A professor who wants to teach at a nursing or medical school, for example, may be required to hold a current nurse or physician license.
How long does it take to become a professor?
It can take at least eight years of college education to become a professor. Completing postdoctoral education or gaining working experience in one's field can add to the time it takes to earn a faculty position.
What does a professor earn?
The median yearly pay for professors in the United States was $68,970 in 2012. Faculty salaries vary across subject areas. Law professors, for example, earned a median salary of $99,950 in 2012, while English language and literature professors earned a median salary of $60,040 that year.
What are the job prospects?
The Bureau of Labor Statistics projects that employment of postsecondary teachers in the United States will grow by 19 percent between 2012 and 2020, faster than the average growth for all occupations. The BLS predicts that enrollment in colleges and universities will grow over the next several years, and that additional professors will be needed to meet student demand.
The BLS also predicts that employment growth in some fields will be stronger than in others. Professors in the health sciences, for example, are expected to be in great demand.
What are the long term career prospects for professors?
New faculty members start their careers as assistant professors and can be promoted to the roles of associate professor and professor. Colleges and universities evaluate professors on their performance as an instructor, the amount and quality of research or publication they've done, and on their participation in the school community. Professors who are in tenure-track positions are eligible for tenure review after a certain number of years. If they are granted tenure, they cannot be fired from their position without just cause.
As their careers progress, professors may move on to new colleges and universities. They may also take on leadership roles in their academic department.
How can I find a job as a professor?
Many who want to work in academia begin looking for faculty positions while they are still working on their doctoral degrees. The hiring process for new faculty members can take a year or more, so you should begin researching opportunities as soon as possible. While working on your degree, prepare your curriculum vitae (CV) and begin requesting letters of recommendation.
You can find information on job openings through your advisor and other faculty members in your department, at conferences, in newsletters, and in publications that focus on higher education and your field of study. As you research job openings, consider whether or not the position is a good fit for your teaching preferences and for the kind of research you do.
If you do not receive an offer right away, you can take other positions related to your field until you are ready to apply for faculty positions again. You can work as a lecturer or research associate, for example.
How can I learn more about becoming a professor?
The Chronicle of Higher Education is a good resource for those who want to enter academia. The Chronicle focuses on issues of importance to college and university faculty and administrators. Its website hosts a job board and discussion forums as well.
You can also learn more about becoming a professor by talking to some professors in your field. They can tell you about the path they've taken to their current position and offer advice on your own path.