132
Degrees from
24
Schools
How to Become a Psychologist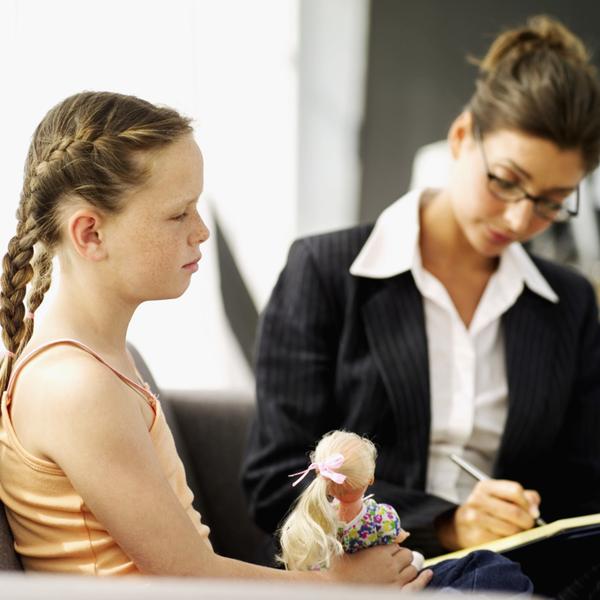 There are many different types of psychologists, and while they all have studied human behavior and brain function, they apply this knowledge in different ways. Some conduct research, while others, such as practicing clinical and counseling psychologists, help people who are dealing with mental disorders, trauma, and everyday problems. In most states, psychologists do not have the authority to write prescriptions, but they can use counseling and various types of therapies to help people work through their issues.
While there are many ways to work in psychology, most states reserve the title of "psychologist" for those who have completed a doctoral degree program in psychology. Psychologists may work in hospitals, private practices, community health organizations, schools, or rehabilitation facilities.
What kind of training is required to become a psychologist?
There are two types of doctoral degrees offered in psychology: Doctor of Psychology (PsyD) and Doctor of Philosophy (PhD). Traditionally, PsyD programs prepared students for clinical practice, while PhD programs were meant for those who intended to go into research and higher education. This distinction is still somewhat true, but today many programs of both types focus on cultivating "scientist-practitioners" who incorporate research into their practice.
Students can enter PsyD and PhD programs after completing either a bachelor's degree or a master's degree. Students take foundational courses in the science of psychology, including neuroscience, cognitive psychology, and developmental psychology. They also complete coursework in clinical practice, covering topics like assessment, psychopathology, psychotherapy, and cognitive behavior therapy. Students also take elective courses in an area of interest, such as child psychology, health psychology, or neuropsychology.
Students in PhD and, often now, PsyD programs are expected to conduct research and write and defend a dissertation. Those in clinical programs are also expected to complete several practicum placements and internships. Practicum placements might last for one semester, but internships typically span the final two years of the program.
After graduation, psychologists who are headed into clinical practice often complete a year or more of supervised postdoctoral training.
Are there any certification or licensure requirements?
Psychologists who want to practice independently must be licensed by their state. Each state sets its own requirements for licensure, but in general, one must complete a doctoral program that includes practicum and internship experiences, spend a year or more in a supervised postdoctoral training experience, and pass the Examination for Professional Practice in Psychology.
How long does it take to become a psychologist?
Students who enter a PsyD or PhD program after completing a bachelor's degree can take six to seven years to graduate. Psychologists who need to become licensed to practice may take an additional year or two to gain professional experience and pass their licensing exam.
What does a psychologist earn?
According to the Bureau of Labor Statistics, the median yearly wage for all psychologists in the United States was $69,280 in 2012. It should be noted, however, that this figure includes psychologists who do not have doctoral degrees. Psychologists with doctoral degrees typically make a higher wage.
What are the job prospects?
The BLS predicts that employment of psychologists in the United States will grow by 12 percent between 2012 and 2020, about as fast as the average growth for all occupations. The American Psychological Association reports that 73 percent of respondents to a 2009 survey of new graduates found jobs within three months of earning their doctorate.
What are the long term career prospects for psychologists?
Though psychologists already have doctoral degrees, they still continue to learn and train throughout their careers. Psychologists who want to focus on research often take on postdoctoral fellowships with established researchers in their area of interest. After gaining experience and publishing their own research, psychologists may land faculty positions with a university or research positions with government agencies or in private industry.
Practicing psychologists can become certified through the American Board of Professional Psychology or its member specialty boards. Earning board certification shows employers and patients that a psychologist has met high standards for education, training, and experience. Psychologists must complete continuing education to maintain their certification.
Though fewer psychologists are going into private practice, some, especially those with good business skills, may find success in managing their own practice.
How can I find a job as a psychologist?
Most new psychology graduates find work in hospitals, university and college counseling centers, outpatient clinics, primary care officers, and community health centers. Some may find work with government agencies, businesses, or academia. A small portion start their own independent practices.
Psychologists may find these jobs through online job boards, recruiters, or through their professional network. Because they spend several years in academia and working with experienced psychologists in internships and fellowships, psychologists should have a wide network of contacts that can offer career advice.
How can I learn more about becoming a psychologist?
The American Psychological Association offers several resources for those interested in psychology, including a career guide. This guide describes the different kinds of psychology practice and the process involved in becoming a psychologist and finding a job.
Because licensing standards differ by state, check with your state's psychological association and its licensing board to see exactly what you will need to do to become a psychologist in your state.