Find a Sports Management School
57
Degrees from
14
Schools
How to Become a Sports Agent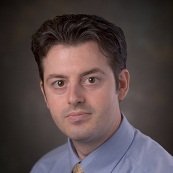 Michael Pfahl has been a professor in the Department of Sports Administration at Ohio University since 2008. He earned his undergraduate degree at Ohio University, and went on to earn an MBA at the University of Toledo. He also earned both a Master of Arts and PhD from the School of Communication Studies at Ohio University. 
In addition to his experience in academia, Michael has quite an extensive background in the sports management field. Michael began his career with an internship in the ticket sales department of the Cleveland Cavaliers. After he earned his undergraduate degree, Michael worked as an account executive for the Cleveland Lumberjacks, a hockey team that was part of the International Hockey League. After leaving that position, Michael started an NFL agency, Players Management, Inc., which he managed for the next seven years.
What is sports management?
For me, sport management is the collection of administrative, interpersonal, and business tasks necessary to operate professional and amateur sport organizations.
What do you find most interesting about sports management?
I find it incredibly interesting to work in an industry that is tightly connected to our culture (as people) and cultures (as people from different communities around the world). Sport reflects the ways we live and vice versa. The continuing challenge is to understand how to best manage sport organizations in ways that achieve desired financial goals while at the same time retaining the key cultural elements we cherish, for example the joy and entertainment derived from sport.
What is your least favorite aspect of sports management?
The infusion of money in the major professional and major college sports in the United States. We even see this creeping into places such as the English Premier League. Television contracts generate much of a sport organization's revenues. When these revenues reach into the billions of dollars, it poses many challenges to keep fans engaged and to develop new ones along the way. Too often, though fans become revenue generation points as the monetization of just about anything in sport takes hold. For me, this is not always palatable.
Are there subfields of sports management that students might not be aware of?
I find the students are less aware of opportunities within the apparel and sporting goods side of the industry. Companies like Under Armour or Adidas can offer great careers for people, but they are less often pursued compared to a team. The same can be said for facilities and event operations. We have numerous stadia around the world and someone has to run them. The interesting aspect of this career is the changing nature of it as a venue can host multiple sporting events in addition to the circus, concerts, and any number of other events. It makes for an interesting career path.
The international arena is starting to catch students' attention as more and more of them follow international sports (e.g., soccer/football, motorsport). While this is a difficult path to go within a difficult industry in general, study abroad and degree options are available as well as career opportunities that can help students live and work overseas.
An important one would be development in intercollegiate athletics departments. This is a growing area because of the continuing difficulty of state budgets in relation to higher education. Athletics directors are turning toward professional sales people to come in and to help them reach out to alumni to bring them closer to the athletics world, ideally with a donation for the program. I find that students who like sales, but do not want to do inside sales or work in the professional team environment are attracted to this area.
Other, non-sport, but related areas include tourism and recreation oriented areas. ESPN operates a resort/destination facility in Florida, for example.
Finally, I think the Division II and Division III athletics and regional professional sport levels, what some people call minor league, are underrated by students. Working at these levels provides you with a wide variety of experiences beyond your immediate job and offer a chance to leave a lasting impact if one finds a place and stays for some time.
What careers do students commonly pursue with a degree in sports management?
The most prevalent job out of school is an inside or account executive sales position. This is mainly due to the fact that teams need revenue so they understand the need to have a large staff to seek out new customers and fans. However, this should not preclude a student from seeking jobs in public relations or marketing (or whatever else they want). It should focus them to find what they enjoy doing and then spend the time during school to study that part of the industry, make contacts, take an internship, and, ultimately, pursue those jobs until they either get one or exhaust their opportunities.
In addition, I would say students are often placed marketing firms and entry level positions within athletics departments.
Is a graduate degree preferable for a career in sports management, or can someone enter the field with a bachelor's degree?
Students certainly can break into the industry with a bachelor's degree. The positions are entry level, and it will take work to move up, but it can be done. For about the last twenty years we have seen an explosion of graduate degrees, especially MBAs. In response to the saturation, MBA and other program personnel now utilize more rigorous entrance requirements including work experience expectations. I generally suggest to my students that they work a little to really apply what they studied in class and learned in volunteer or internship opportunities. Giving themselves a few years to mature, to develop their skills and their abilities will help them be better, more engaged graduate students. They will make stronger contributions to whatever program they attend and receive more from it in turn. Experience always trumps inexperience in sport.
What personality traits do you think a student should have in order to be successful in a sports management program?
This is a tricky one because any answer will privilege one personality type or skill set over another. However, what I have seen in the industry, and then on the academic side, is that students who work hard and soak up as much information and experience as they can are usually the ones who adjust well from college to the industry environment. Personal abilities do not only mean performing well in the classroom, but also volunteering for sporting event work on campus, taking an internship (or more), and becoming involved in clubs or organizations around campus, especially if they are able to take leadership positions.
College is the real world, but a different one from the industry world. What they do in college is preparation for a career, not spending time to get a degree and then go learn something. Really, though, many students will have a drive to work in sports, good education including an internship, and a set of useful skills. The question is what really makes a person different? That is harder to determine because it is, like almost everything else, a subjective area depending on needs of a particular organization at a particular moment.
What electives would you recommend that a student in a sports management program take?
I suggest the following areas to students when we have advising meetings: communication studies courses, especially public speaking, business courses (if the sport management program is outside of a College of Business or does not have a number of required/elective courses), and sociology courses. Communication courses augment the sport marketing and management courses and the sociology courses, perhaps even psychology, help to understand the cultural side of sport and the people who watch and participate in it.
What study tips would you give to a student to help him or her succeed in a sports management program?
Be prepared to go beyond expectations. This does not mean doing work that is unnecessary just to impress the teacher, but does mean to look at what you do as you are doing it. Never turn in a first draft of anything. Proofread. Use spelling and grammar checks. Let others read your work because they will take a reader's view rather than your producer's view and can help to point out inconsistencies, flaws, et cetera. Study the details.
I suggest getting to know the faculty members well. Sport management faculty often has industry experience and contacts. They can help along a number of lines, but should always be a first resource or sounding board.
Also, I suggest, and I mean this sincerely, that students talk to each other. You will see people you recognize in your classes year after year. Say hello. You do not have to become friends with everyone, but you should be able to chat with your peers because in a few years they could be colleagues or even someone to help you obtain a job (or vice versa). Sport management students usually love their major and the work they do in it. They need to learn to bring that enthusiasm to working with each other. Joining student organizations are a great way to begin this process, but not everyone joins them, so why not chat with everyone you can. The students might find others with similar interests and work together to help each other's career. LinkedIn is a great way to keep the connections with the people you meet. We are all in this together, so we should root for each other.
Do you think sports management is a subject that can be studied online, or is a traditional class environment ideal?
I believe either is fine. The course material can be learned in either setting. Students in traditional settings have more engagement and interaction opportunities (but do they take them?). However, here at Ohio University, our program has two online graduate programs and both are highly engaging in terms of student-to-student interactions and the expected student-to-teacher ones. For me, it depends on the drive of the people involved; students and faculty members.
What subjects should a prospective student of sports management study before entering a formal college program?
I believe most high schools have a few basic business or introduction to business courses, which are helpful. Public speaking courses are also quite useful. As I said earlier, I approach sport from a cultural perspective so the sociology and psychology courses are important.
What I would really encourage high school and other non-college students to do is attend local sporting events and begin to look at what goes on around the game. How do the individual members of the crowd sitting around you behave? How does the collective crowd feed off of X stimulus or person? How does the event staff control traffic or security? There are millions of questions to ask and points to observe, but most people simply attend and let these opportunities go by them. For a sport management student (and professional), you must become more than a fan; become a fan-professional and observe these elements. Our students in the Department of Sport Administration hear this from me all the time when they volunteer for our athletics events. Do not just be there; become engaged with the context around you. This helps to see the sporting event in a different light. I know this is true because students tell me how different their viewing habits become when they watch games on television or in person because they learn so much throughout our program. It cannot help but change your perspectives and analytical processes about sport.
What pieces of advice, or caution, would you offer to a student who is considering going into sports management?
They know it is a difficult world to break into and stay in. However, from day one in college, ask yourself and others (e.g., faculty members), what can I do to grow as a person, to develop as a student, to learn in terms of a skill or ability, to develop in terms of a relationship with a new contact, friend, professor, et cetera, and to drive my career progress forward. Waiting until the senior year is not a good strategy. Start early, work often, stay consistent and focused, and put yourself in the best possible position when internships and jobs open. You might not be offered every one of them, but you will certainly be more competitive in the process. Then, once you break in and are working in the industry, you will have do it all over again and again to stay in the industry.