60
Degrees from
31
Schools
How to Become a Stock Broker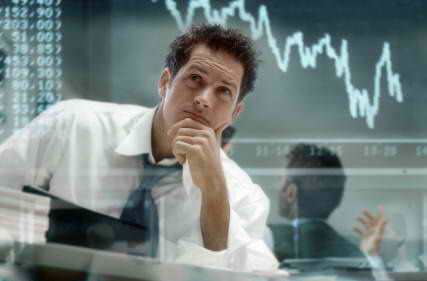 When people or corporations want to buy stock, they do so through a stockbroker. Stockbrokers are familiar with the stock market and with the various types of investment products available to clients. They communicate with their clients to determine the types of stocks and products that best fit with their financial goals and current investment portfolio. Stockbrokers then buy and sell stocks on their client's behalf and manage the necessary paperwork involved in the transaction.
While stockbrokers must have knowledge in finance and investment, they must also have very strong sales skills. A large part of the stockbroker's job is to reach out to potential clients. Most stockbrokers are required to meet certain sales quotas to remain employed, and they are responsible for bringing in new clients and selling them stocks or other investment products.
What kind of training is required to become a stockbroker?
Many brokerages prefer to employ stockbrokers who have at least a bachelor's degree, preferably in business administration. Many colleges offer bachelor's degrees in business administration, and pursuing this degree with an emphasis or concentration in finance can be good preparation for a career as a stockbroker.
Students in finance programs take general education courses in English, mathematics, and sciences in addition to foundational business administration courses like economics, accounting, legal issues in business, marketing, management, organizational behavior, and information systems. They then take courses related to their concentration. These courses may cover topics like management of business capital, investment and portfolio management, financial modeling, risk management, financial markets and institutions, and corporate finance.
Some students take on internships with brokerages while completing their degree. Completing an internship can give students valuable experience that will help them determine their career path and make them more attractive candidates for jobs after graduation.
Graduates of undergraduate business programs can seek jobs at brokerages. Most brokerages provide new employees with on-the-job training that can last several months. During training, new stockbrokers learn about the financial markets and the products their brokerage sells. They also learn sales strategies and prepare to earn the licenses they need to legally work as a stockbroker. Once the training period is over, stockbrokers are expected to build their own client base and start meeting sales quotas.
Are there any certification or licensure requirements?
Stockbrokers must hold certain securities licenses in order to buy and sell stocks. The Financial Industry Regulatory Authority (FINRA) oversees stockbroker registration and licensure. To register as a representative of their brokerage, stockbrokers must pass specific exams administered by FINRA. Stockbrokers are first required to pass the Series 7 and Series 63 exams. Each "series" exam allows representatives to perform certain functions for their brokerage, and stockbrokers can take additional exams to demonstrate their expertise in a type of investment or financial service.
How long does it take to become a stockbroker?
Brokerages may hire stockbrokers directly after they graduate with a bachelor's degree, which typically takes four years to complete. Some obtain a Master of Business Administration (MBA) degree before pursuing a job as a stockbroker. Earning an MBA can take an additional two to three years.
What does a stockbroker earn?
The Bureau of Labor Statistics groups stockbrokers with other securities, commodities, and financial services sales agents. The median yearly pay for this group was $71,720 in 2012. The lowest ten percent of the group earned less than $32,030 that year, while the top ten percent made more than $187,200.
At the beginning of their careers, trainees and new stockbrokers earn a salary, but as they gain experience, a larger portion of their compensation comes from commission on the sales they complete.
What are the job prospects?
The Bureau of Labor Statistics projects that employment of securities, commodities, and financial services sales agents will grow 11 percent between 2012 and 2020, about as fast as the average growth for all occupations.
The BLS predicts that brokers who specialize in commodities will have the best job prospects, but competition for all types of stockbroker positions will be strong because of the potential for high compensation. Stockbrokers who hold graduate degrees or advanced certifications should have the best chances to land a job.
What are the long term career prospects for stockbrokers?
Stockbrokers who bring in large amounts of sales can advance into positions that allow them to interact with bigger clients. A stockbroker may start working with individual clients, for example, and then progress to working with small businesses and then larger corporations. Some stockbrokers advance into portfolio manager positions, and some very successful stockbrokers are offered partnerships in their brokerage.
How can I find a job as a stockbroker?
Many stockbrokers earn their first job offer through networking. Completing an internship while in college is a great way to make contacts in the industry, and your work may lead to a job offer after graduation. Even if it doesn't, the people you meet can be a good source of information about job openings in the future.
If you attended a business school, your alumni network can be another good way to network with people. As you connect with more people who work in investment, you should learn more about potential job opportunities.
How can I learn more about becoming a stockbroker?
You can learn more about becoming a stockbroker by reading publications that focus on Wall Street and business issues. Websites and publications like Forbes, the Wall Street Journal, and Investopedia.com can be good sources of information on the financial markets and about careers in the field.