Find an Online School
3,991
Degrees from
54
Schools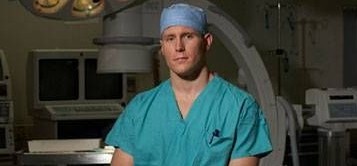 Surgeons use medical tools to perform operations on their patients. Surgery can be used to remove or repair parts of the body in order to treat illnesses and injuries or to alter the body's appearance.
Surgeons often specialize in a type of surgery, like orthopedic surgery, neurological surgery, cardiovascular surgery, pediatric surgery, or plastic surgery. Some physicians perform surgery exclusively, while others, like obstetricians and dermatologists, perform surgical procedures as part of their larger practice. Becoming a surgeon requires extensive medical training, but it also requires strong leadership skills, the ability to make quick decisions, and physical dexterity.
What kind of training is required to become a surgeon?
While other kinds of medical professionals like veterinarians and dentists perform surgeries, most surgeons are trained as physicians. All types of physicians receive their initial medical training in medical school. Medical school programs last four years and admission to them can be highly competitive. The applicants with the best prospects have high scores on the Medical College Admissions Test, high grades in undergraduate science and math courses, strong letters of recommendation, and experience working or volunteering in health care.
Medical students spend the first two years of their program taking courses in the scientific foundations and practice of medicine. They study human anatomy and physiology, cell biology, genetics, pathology, immunology, and pharmacology. They also learn about medical ethics and how to interact with patients, including conducting examination and interviews, taking medical histories, and diagnosing medical issues.
The latter half of a medical program focuses on clinical rotations, or clerkships. Students complete rotations in a number of medical specialties, including psychiatry, pediatrics, critical care, and anesthesia. Medical students can use their clerkship experiences to determine what kind of specialty they might like to pursue after graduation. One of the clerkships typically required of students is one in surgery, so prospective surgeons can take this opportunity to explore whether this career path will be a good fit. In addition to a required general surgery clerkship, students may choose elective courses and rotations in different kinds of surgery, like orthopedic surgery, pediatric surgery, or advanced surgery.
After graduation from medical school, physicians, including surgeons, must complete one or more residencies in their medical specialty. Surgical residencies generally take longer to complete than residencies for other specialties. A general surgical residency takes at least five years to complete, and surgeons who want to specialize in a type of surgery complete residencies beyond that.
A general surgery resident completes many rotations of varying length, meeting with patients and assisting in surgeries under the supervision of experienced surgeons. Like medical school rotations, general surgery rotations expose prospective surgeons to different types of surgical care, like trauma surgery, burn surgery, pediatric surgery, orthopedics, transplant surgery, vascular surgery, pediatric surgery, and more.
Are there any certification or licensure requirements?
Like all physicians, surgeons must have a license to practice in their state. Requirements can vary by state, but in general, physicians must complete medical school, complete all or part of a residency, and pass the US Medical Licensing Examination.
Many physicians pursue voluntary board certification in their field to show potential employers and patients that they have met certain standards for education and training. The American Board of Surgery certifies surgeons in general surgery and in surgical specialties. To earn board certification, surgeons must meet educational requirements and pass both a qualifying and a certifying exam. General surgeons are required to spend at least 12 months in the role of chief resident and to participate in more than 750 operative procedures, including 150 as a chief resident, to qualify for certification.
How long does it take to become a surgeon?
Counting undergraduate education, graduate medical education, and postgraduate medical training, it can take 13 years or more to become a surgeon.
What does a surgeon earn?
The median yearly pay for general surgeons in the United States was $367,885 in 2012. General surgery is one of the most highly-compensated specialties practiced by physicians.
What are the job prospects?
The Bureau of Labor Statistics projects that employment of physicians and surgeons in the United States will grow by 18 percent between 2012 and 2020, faster than the average growth for all occupations. As the population of the country ages, more surgeons will be needed to provide care to the elderly. Increased access to health insurance may increase demand for physicians and surgeons as well.
What are the long term career prospects for surgeons?
Surgeons typically start their careers working long hours in hospitals and group practices. As they gain experience, surgeons may able to move up in the hierarchy of their workplace or open their own practices.
Some surgeons go into higher education, supervising residents and training the next generation of surgeons. Surgeons may also conduct research to contribute to the body of knowledge in their field.
How can I find a job as a surgeon?
Surgeons should make many contacts throughout their long medical training, and their professional network should be a good source of information on openings that may be a good fit.
There are many job boards online that cater to physicians and surgeons, and hospitals and practices use recruiters to reach out to surgeons as well. Some surgeons use locum tenens agencies to find temporary work filling in for surgeons who have taken a leave from their positions. Locum tenens work can be a good way to gain experience in a wide variety of settings.
How can I learn more about becoming a surgeon?
The American College of Surgeons and the American Board of Surgery can be good resources for those who want to learn more about the education and training required to become a surgeon. The American College of Surgeons also offers resources on its website that explain the demands and rewards of a career as a surgeon.