Find a Hospitality Management School
18
Degrees from
10
Schools
How to Become a Travel Agent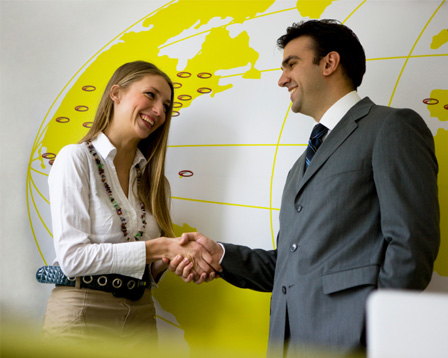 Travel agents help people plan vacations and other trips around the country and abroad.
While many people are now planning their own vacations and business trips online, some still use travel agents to handle the arrangement of airline flights, hotel reservations, vehicle rentals, and activities at their destination.
What kind of training is required to become a travel agent?
Many travel agents learn on the job, but some hospitality schools, career schools, and community colleges offer degree programs and certificates in tourism. These programs often focus on business principles like sales and marketing, travel planning, airline pricing and computer systems, and itinerary planning. Students may also learn about specific travel destinations around the world.
On-the-job training mainly focuses on the computer systems travel agents use to book airline and hotel arrangements.
Are there any certification or licensure requirements?
Most states do not require travel agents to hold a license or certificate, but some require travel agents to register with the state. This process usually involves filling out a form, paying a fee, and receiving a registration number that agents must display at their place of business.
While it may not be required, many travel agents purchase "errors and omissions" insurance, a form of professional liability insurance that covers agents when clients accuse them of making mistakes with their travel arrangements.
How long does it take to become a travel agent?
There are no industry standards for education and training for travel agents, so one can begin working in this field after high school graduation. Pursuing a certificate or an associate or bachelor's degree in tourism before seeking a job can take one to four years.
What does a travel agent earn?
The median yearly pay for travel agents in the United States was $34,600 in 2012. The top 10 percent of earners in this field made more than $57,400 and the lowest 10 percent made less than $19,930 that year.
The American Society of Travel Agents (ASTA) has a salary tool on its website that can give prospective travel agents a better idea of the pay they can expect to receive with different levels of experience and responsibility.
What are the job prospects?
73,300 people worked as travel agents in 2012, and The Bureau of Labor Statistics predicts that this number will decrease by 12 percent between 2012 and 2020. Due to the rise of services that allow people to find the lowest airline ticket and hotel reservation prices online, fewer people are expected to hire travel agents to plan their trips.
What are the long term career prospects for travel agents?
Travel agents who find success with an agency may take on management responsibilities and eventually move out of sales. Successful agents may also start their own agencies.
How can I find a job as a travel agent?
If you want to work as a travel agent, you can apply for openings at travel agencies or start your own business. Independent travel agents may work from home or from a storefront location.
You can increase your chances of being hired or finding independent success by pursuing education in tourism and marketing and by traveling and becoming familiar with travel destinations around the country and the world.
How can I learn more about becoming a travel agent?
You can learn more about becoming a travel agent through the American Society of Travel Agents. The ASTA website also features information about travel education resources.