Find an Online School
2,937
Degrees from
74
Schools
How to Become an Architect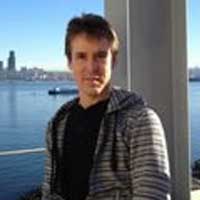 Tim Rhodes has been an architect since 1986, and for the past 18 years he has operated Rhodes Architecture and Light.
He earned his Bachelor of Science in architecture from University of Kansas and obtained his architecture license in 1995. His firm specializes in residential architecture with a Pacific Northwest flair, and his designs have been featured in Northwest Home and Gardens, Cottage Living and Sunset Magazine.
What is an architect?
An architect is someone who designs built structures. An architect produces a set of instructions for building a structure, and coordinates with many other professionals to oversee the design and realization of that building. Architects work with structural engineers, interior designers, lighting designers, electrical engineers, and landscape architects to produce a finished building, but architects must also have general knowledge in these areas, as well. While many people are responsible for creating a structure, architects essentially have the overall aesthetic vision for the building, to create a consistent and pleasing product.
Why did you decide to become an architect?
I decided to pursue architecture during my second year of college, both because I was intrigued by the challenge and because of my background in art and design. Honestly, I didn't know a whole lot about what architects do, but architecture was a succinct and guided path for me to pursue. The major seemed to have a purpose with a clear end goal, as opposed to a degree in something more general.
Are there common misconceptions about your profession?
I think that the biggest misconception about the profession is that architects must be mathematically minded. Although there is some math involved with architecture, it is the ability to think creatively and nonlinearly that enables great architects to design buildings effectively. Of course, there are pragmatic, rational issues to be dealt with, but a lot of those can be solved with a calculator. Taking a blank piece of paper and drawing a solution to a whole series of inter-related issues is something no machine can do. There is no algorithm for designing. I think that the idea of mathematics has prevented a lot of gifted people from pursuing architecture, but some of the best architects in the world are brilliant designers who are not mathematically minded engineers.
What is a typical day like for you?
Each day is different for me. Some days I visit construction sites to meet with builders and clients. I might be involved in sketching designs and putting together information about our materials. I am also involved with running my business and managing my staff. I do not do a lot of drafting anymore, but someone entering the profession will do a lot of computer-aided drafting.
We must follow certain steps to take our designs from start to finish. When new clients come to us, we start by getting to know them. Designing a house for someone is a very personal relationship, so we interview them to find out who they are. We discuss their ideas, and where they are considering building. We look at the land and gather information about the site. We research the neighborhood, as well as elevation, zoning codes, and environmental issues. We also look closely at their budget. We then work through a series of steps to define the building, starting with the big picture down to the details, providing drawings as we design the structure. When we have decided on the design with the client, we create official architectural documents that we submit to the city for approval and line up the other professionals we will need for the project. We work with the owner on pricing that, and we get bids from builders. Then, we oversee the actual construction of the building.
What are your favorite aspects of your job?
I like working directly with people to realize their dreams for a house. I like designing structures and visualizing what they will look like. I especially like overseeing construction and watching my design come to life.
What are your least favorite aspects of your job?
I don't like dealing with the bureaucracies to get building permits. Providing documents to the city and county jurisdictions is tedious.
Is there anything you would have done differently while studying to become an architect?
I wish that I would have gotten more construction experience while in school. Learning about architecture is one thing, but gaining hands-on experience in building structures is very useful and I wish I had gained more knowledge in this area before entering the field of architecture.
I also wish I had taken a few business courses while in college. It would have been helpful to have some education in business management, rather than picking that up on my own.
What personality traits do you think would help someone to be successful as an architect?
In order to be successful as an architect, you must be driven and ambitious because there is a lot to learn. It would also be beneficial if you are an orderly person, because there are many details to manage. Above all, it is crucial to be a creative thinker and have the ability to think beyond standard solutions.
What personality traits do you think might hinder someone's success as an architect?
Introverted people are not especially suited to a career in architecture, because architects must interact with many people every day. Uncertainty would also be detrimental because architects who lack confidence in their own creative vision will be limited and unsuccessful. In addition, people who are disorganized will have difficulty.
What advice, or words of caution, would you give to a student who is considering studying to become an architect?
If you are serious about studying architecture, plan to spend many hours honing your craft. Architecture is not an easy degree to earn. Be prepared to spend the next five years eating, breathing, and sleeping architecture, and understand that even after graduation, you will have to spend between four and eight years as an apprentice before becoming licensed. Even then, it takes many years of practicing architecture to understand the craft and do it well. It takes a lot of interest and dedication to become an architect. You should also gain as much drawing experience as you possibly can, both with hand and computer drawing.
I would also advise you to find a good school. You should talk to the other students and research the quality of the program. Make sure that the school is offering an accredited Bachelor of Science in architecture, because many colleges don't have accreditation, and that is necessary for licensing. I would not recommend a graduate degree in architecture. You are better off focusing on a really good bachelor's degree, because five-year undergraduate programs tend to be more comprehensive than two- or three-year master's degree programs. People whose architectural education is limited to the few years they spend in a graduate program tend to be ill-prepared.
I would tell any aspiring architect that this is an extremely exciting profession. Architects are not compensated as well as doctors or lawyers, but I think that there is much more potential for satisfaction and rewards.