Find a Hospitality Management School
16
Degrees from
10
Schools
How to Become an Event Planner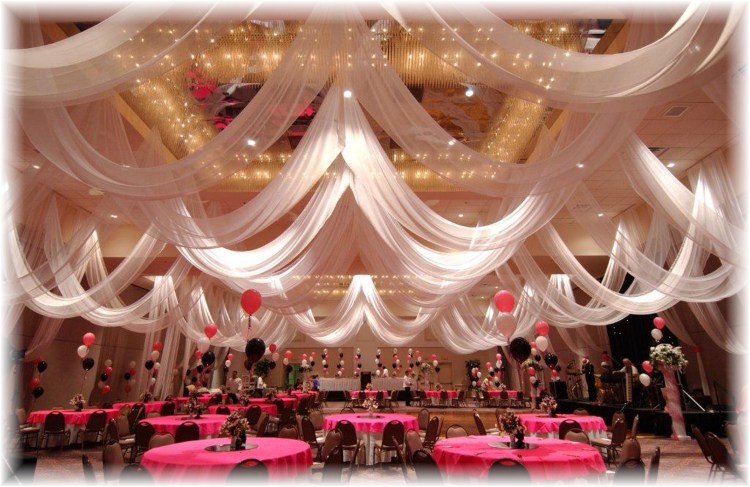 Event planners help individuals and organizations arrange details for large events like meetings and conferences. They consult with their clients to determine what they need and locate and contract with vendors like venues and caterers. Event planners must work within a budget and make sure that everything goes according to plan on the day of the event.
Large events like conferences and conventions can attract tens of thousands of attendees and event planners must work out logistical details like registration, check-in, lodging, transportation, and event schedules so that all attendees are satisfied.
What kind of training is required to become an event planner?
While much of the training that event planners receive comes on the job, many planners have degrees or certificates in hospitality management, business, communication, or event planning.
College programs in event planning typically lead only to certificates. Certificate programs focus narrowly on the topic of study and do not include general education courses. Event planning students learn about contract negotiation, site selection, food and beverage planning, event marketing and promotion, social media marketing, and the financial management of meetings and events.
Many schools offer hospitality management programs at the bachelor's degree level. Students in hospitality management programs take courses in topics like food and beverage systems, lodging management, facilities maintenance, as well as hospitality finance, human resources, accounting, business law, and marketing. Hospitality students can take electives in topics like event planning management, hospitality business ownership, and casino and club operation and management. Hospitality programs typically require students to complete one or more internships with a hospitality business.
A degree in business can prepare students for certain aspects of the event planning industry, including accounting and marketing. Students in business programs also learn about finance, economics, business operations, and organizational behavior.
Are there any certification or licensure requirements?
There are no state certification or licensure requirements for event planners, but some event planners pursue voluntary certifications from organizations like the Convention Industry Council and the Society of Government Meeting Professionals.
Earning an event planning certification typically involves gaining experience planning a certain number of events, completing courses, and passing an exam. While these certifications are not required, having them can help event planners find jobs, because clients can see that they have met certain standards in their field.
How long does it take to become an event planner?
Event planners who start their careers after earning a certificate or degree can take one to four years to get started. Some gain a few years of related experience working in hotels or other hospitality businesses before becoming event planners.
What does an event planner earn?
The median yearly pay for event planners in the United States was $45,810 in 2012. The lowest ten percent of earners in the field made less than $26,560 and the top ten percent made more than $79,270 that year.
What are the job prospects?
The Bureau of Labor Statistics projects that employment of event planners in the United States will grow by 33 percent between 2012 and 2020. This growth is much faster than the projected average growth for all occupations during that time. The BLS attributes this expected rise in the employment of event planners to the increasing globalization of business necessitating events to bring people together.
The BLS expects that event planners with bachelor's degrees related to the field will have the best job prospects, as will those with event planning certifications and experience with virtual meeting software.
What are the long term career prospects for event planners?
At the beginning of their careers, event planners help manage the smaller details of events planned by their firms. As they gain experience, planners can advance into roles of greater responsibility such as handling vendor contracts and meeting with clients. Some event planners with significant experience and business skills find success starting their own event planning businesses.
How can I find a job as an event planner?
Event planners can look for work with event planning firms, but many other types of organizations hire them as well. You can work for an event venue like a hotel or convention center, for an event vendor like a caterer, or work directly for a business or organization that regularly plans events, like a university, hospital, or large corporation. If you can't find an event planning job right away, you can gain experience in a related job like public relations or office support.
If you want to work as an independent event planner, you will need to market yourself online and in your community. As you gain experience and build a good reputation with past clients, you should be able to attract bigger clients and events.
How can I learn more about becoming an event planner?
Organizations like Meeting Professionals International, MeetingsNet, the Society of Independent Show Organizers, and the National Association for Catering and Events offer resources for industry professionals that may help you learn more about the field.